Space sector growth: Isro got us here, will take us there, says IN-SPACe chief; Isro chief lauds pvt sector | India News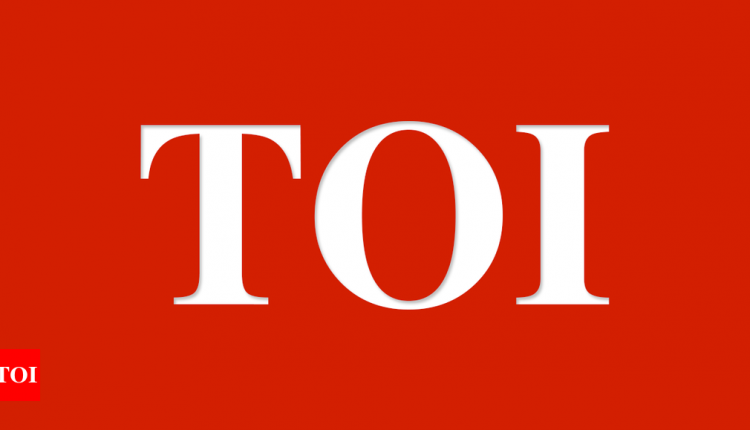 BENGALURU: Indian National Space Promotion and Authorization Centre (IN-SPACe) chairperson Pawan Goenka, while expressing confidence that India's space sector can achieve its objectives and grow in the coming years, said: "…Isro has gotten us here, and I have not doubt that Isro will take us there."
Isro chairman S Somanath, while appreciating the role the private sector has played so far, said: "The capability of industry has always been there. They have been part of our journey. It is now time for them to play a bigger role. In the 100+ startups, I see a lot of enthusiasm and spirit of innovation. They have all the elements, we need to provide them with support — knowledge, allow them to create technologies for them to access the market."
They were speaking at the inaugural of the national conference (Development of Space Start-up Ecosystem in India or DeSSEI) organised by the Astronautical Society of India (ASI).
Goenka reiterated the vision and objectives set by PM Modi, including the need for India to move up from the 2% market share, said: "…To make the PM's vision a reality, what we need today is to avoid motherhood and apple pie statements and tie your shoe laces and start the marathon that we have to run," he said.
Goenka added: "…I do not agree with the tag that the Indian industry is risk-averse. I think the startups are on the other end of the pendulum. Even the large industries are not risk averse, but they have to look at the financial pay back because after all, they are answerable to their shareholders. Therefore, they do not care about a long gestation period, but they look for financial viability."
He added that he, however, completely agreed that Space was not an easy business. "No one should think they can come into this sector and make large strides just like that. A lot of blood, sweat and tears will be required to succeed in space. Everyone coming in, especially new players must have the humility to know what they don't know and be willing to consult experts, use them as mentors, treat them as hand-holders to learn what they don't know to succeed in this sector," he said.
Pointing out that the country had the political will to take the sector to the next level given that it comes right from the top with the PM himself having talked about what he would like to see the sector do on multiple occasions, Goenka said the sector can achieve the objectives provided it puts all the ingredients to the right use.
"When it comes to indigineous futuristic technologies, Isro has it, and will continue to work for it and I think Isro has much more than what people give it credit for," he said, adding that India will however need to become self-sufficient in electronics and advanced materials, a lot of which are still imported.
Reiterating Isro's global reputation and partnerships, he said it was time to build private-to-private partnerships and partnerships between Indian private sector and global space agencies, which IN-SPACe would enable in the coming months.
"When we speak of financial capability as a necessity, it is not so much about large companies but about startups' ability to attract capital. India has been slow to take off. There are four companies with over $10mn investment. I'm waiting for the first unicorn, once that comes, I'm sure there will be a beeline of investors," he said, adding that India will have to wait for its own SpaceX, but that it would happen.
Isro chairman S Somanath said that the space agency has always worked closely with the industry and that 85% of its finances goes to the industry and that there were several companies that have grown to become the best in their field.
"To accomplish the PM's goals of growing the sector cannot be done without participation from non-governmental entities. Activity confined to Isro through government funding has created the space ecosystem that is self-sustaining. There are even national programmes and we are carrying out commercial activity too," Somanath said.
Union minister Rajeev Chandrasekhar on Friday inaugurated the national conference (Development of Space Start-up Ecosystem in India or DeSSEI) in Bengaluru and urged startups and industries to make the best of the environment created by the union government and build on the technology base already established in the country.
Recollecting how the policy environment was nearly three decades ago when he was starting a company in a complex sector (telecom), Chandrasekhar said: "For all of the cynicism that people will throw at you as a startup do not be impacted. This is the time and moment for you to build your idea. The PM has said that startups are the core part of new India economy architecture."
He said Space, along with sectors like AI, semiconductor, high-performance computing etc., represent tremendous opportunities for innovation.
The conference witnessed panel discussions on topics pertaining to India's Space sector reform like, Indian space start-ups experience & ecosystem creator; Decadal vision and strategy for Indian space sector (2022-2032); Space economics viz. space transportation/tourism; space material processing, space biotechnology and space based services; Indian space industry, space policy and Space bill-2022 and Indian space start-ups investor.
During the conference, IN-SPACe announced 'CANSAT INDIA student competition' where students can design and develop nanosats, over a year. More than fifteen Indian industries showcased their capabilities, products and technology.
FOLLOW US ON SOCIAL MEDIA
FacebookTwitterInstagramKOO APPYOUTUBE