SC commutes death sentence of rapist to life imprisonment with no remission before 30 years | India News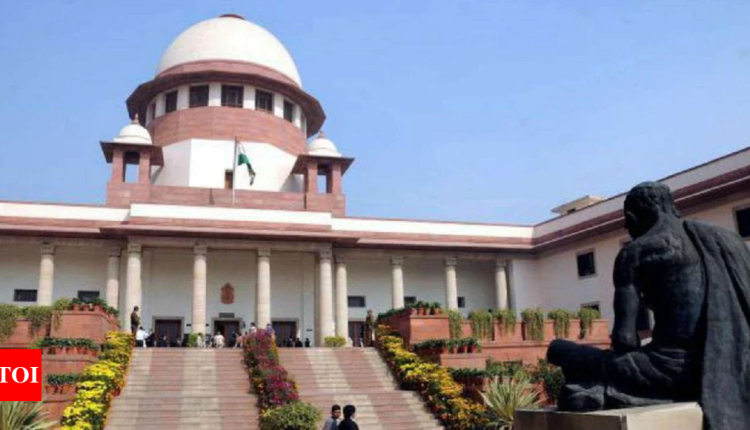 NEW DELHI: The Supreme Court on Friday commuted death sentence of a convict, who had raped and killed eight year old daughter of his cousin in 2014 in Madhya Pradesh, to life imprisonment and said that the manner in which crime was committed was diabolical and gruesome but it was not one falling in the category of 'rarest of rare cases'.
While granting life to the convict, a bench of Justices A M Khanwilkar, Dinesh Maheshwari and C T Ravikumar, said that he would not be granted remission before spending 30-years in jail.
"Taking into account the fact that in the case on hand a hapless 8 year old girl child, who is none other than the daughter of appellant's cousin sister raped and murdered and that too, in an extremely brutal manner revealed from the evidence on record, we are of the considered view that course adopted in the decision in Swamy Shraddananda's case and reiterated in Sriharan's case has to be adopted in this case," the bench said.
"In other words, even while commuting capital punishment, the appellant has to be awarded life imprisonment without application of the provisions of premature release/remission for a substantial length of period. On such consideration we are of the view that it would be just and proper to award punishment of imprisonment for life to the appellant for the offence punishable under Section 302 IPC, by providing for an actual imprisonment for a period of 30 (thirty) years without application of the provisions of premature release/remission," it said.
The court said that the fact that the convict had no criminal antecedents and he hailed from a poor socio-economic background and also his unblemished conduct inside the jail could not go unnoticed while awarding sentence.
"So also, it is a fact that at the time of commission of the offence the appellant was aged 25 years. Hence, viewing the issue taking into account the aforesaid aspects, we do not find any reason to rule out the possibility and the probability of the reformation and rehabilitation of the appellant. The long and short of the discussion is that the present case cannot be considered as one falling in the category of 'rarest of rare cases' in which there is no alternative but to impose death sentence," it said.