The Lalbagh Botanical Garden's Independence Day flower show began today after an inaugural function presided over by the Karnataka chief minister Basavaraj Bommai.
This year's flower and fruit show comes after a gap of two years and is themed after father and son duo Dr Rajkumar and Puneeth Rajkumar, both Kannada film stars. Shivrajkumar and Raghavendra Rajkumar, brothers of the late Puneeth, were also present at the event.
Puneeth Rajkumar passed away in October last year after suffering a sudden heart attack. He was 46 years old.
Munirathna, Minister for Horticulture, took to Twitter and shared pictures of the inaugural function. The flower show will be a 11-day event, from August 5 to 15.
"On the occasion of the inauguration of Karnataka Ratna Dr. Rajkumar and Dr. Puneet Rajkumar memorial fruit show organized by the Horticulture Department at Lalbagh, offering pooja and lighting the inaugural flame," he said.
Here are some pictures from the event –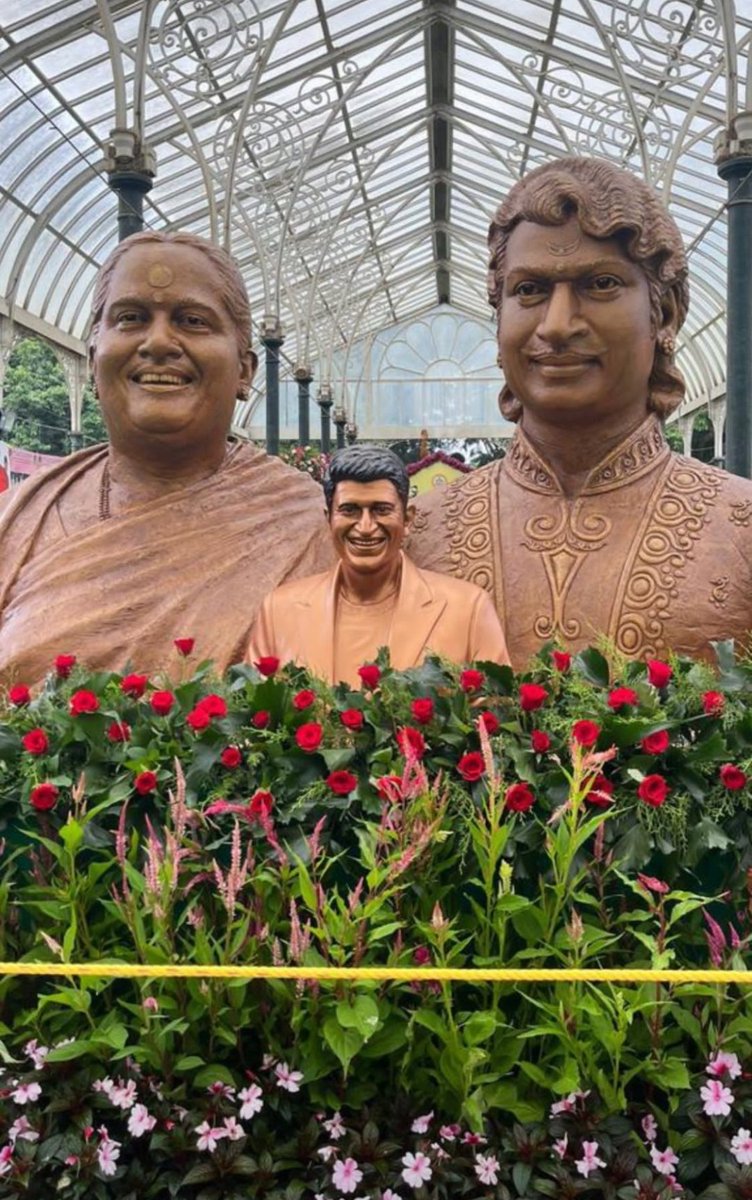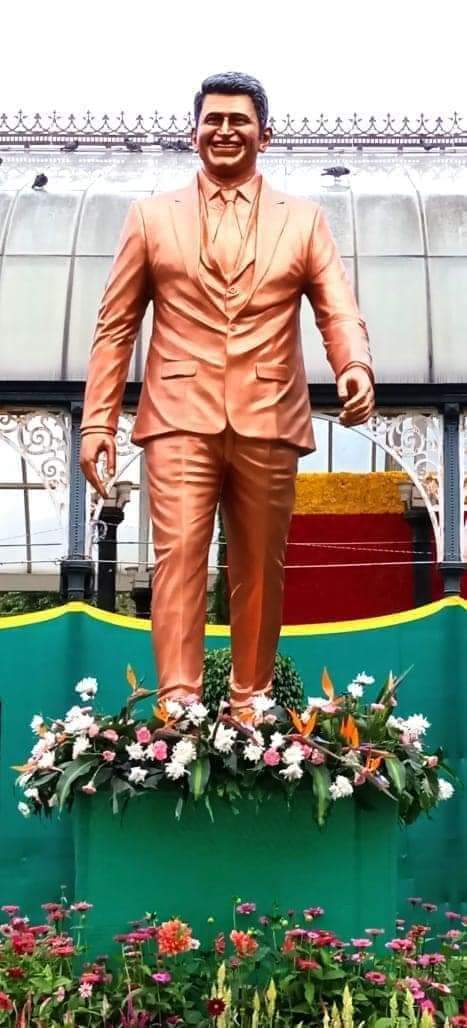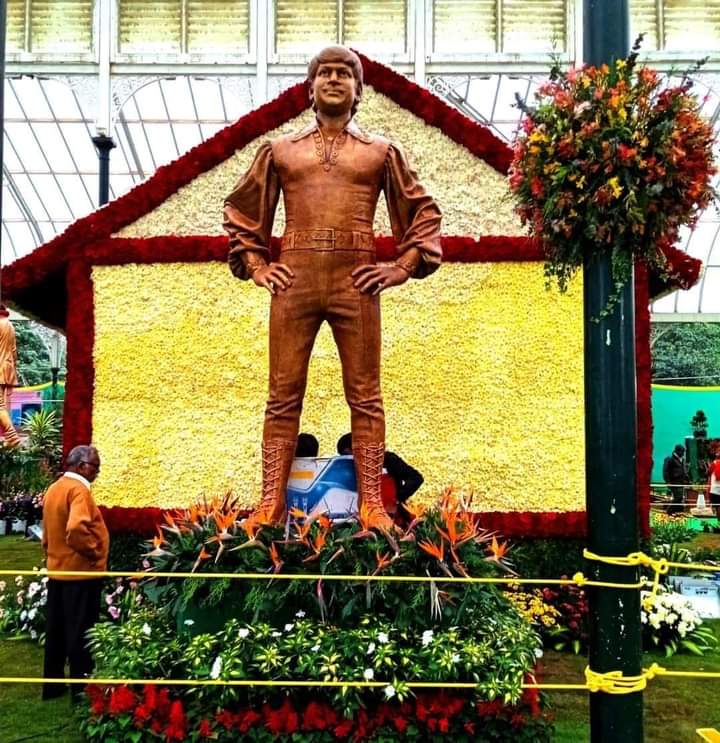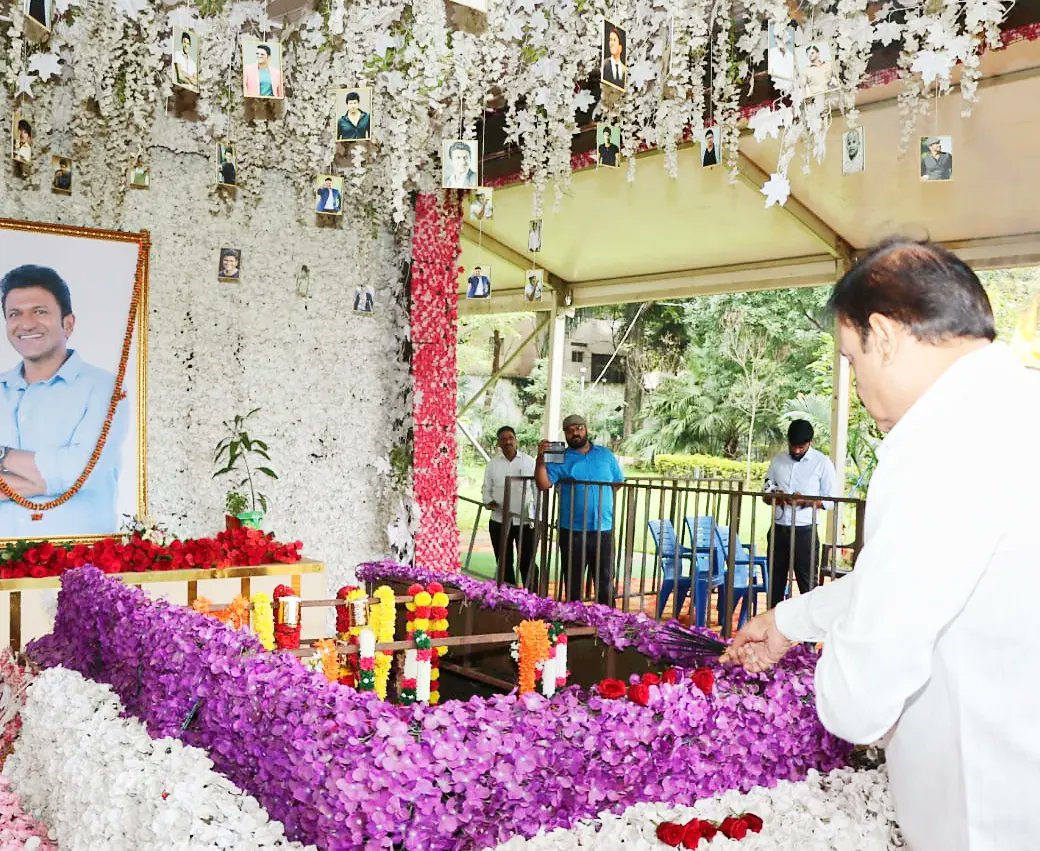 Mrs. Ashwini Puneeth Rajkumar, and officials such as MP Renukacharya also attended the event on Friday.

Close Story



NC claims Farooq Abdullah under house arrest, police denies

The National Conference claimed that former chief minister Farooq Abdullah had been put under house arrest, but the police later dismissed the claim. "Dr Farooq Abdullah has been placed under house arrest after returning from Nawai-Subha where he had earlier presided over a meeting and said 'We will peacefully fight for our rights that were illegally, unconstitutionally and undemocratically snatched from us on August 5, 2019'," the NC had tweeted on its official handle.




Three years of Article 370 abrogation: Leaders in Kashmir demand restoration of special status

As the abrogation of Article 370 and creation of two Union Territories from the erstwhile state of Jammu & Kashmir completed three years on Friday, mainstream political leaders in Kashmir said they will continue to struggle for restoration of J&K's special status. People's Democratic Party president, Mehbooba Mufti held protest demonstration for restoration of Article 370 outside the party office in Srinagar on the third year of abrogation of the Article 370 by Indian Parliament.




Comparative data of J&K police: Downward trend in Kashmir's curve of violence since last 3 years

As abrogation of Article 370 in Jammu and Kashmir completed third year, J&K police on Friday released a data substantiating that there has been constant decrease in violence and killings of civilians post revocation of the Article 370 in the Valley. Three years ago, on August 5, Article 370 was revoked by the Parliament and the state was divided into two Union Territories – Jammu & Kashmir and Ladakh, and all mainstream leaders were detained.




PSI recruitment scam: CBI conducts multiple raids in Jammu

Pursuant upon recommendations of the Jammu and Kashmir lieutenant governor Manoj Sinha, Central Bureau of Investigation on Friday conducted searches at various places across Jammu region as part of its probe into alleged irregularities in the selection process of police sub-inspectors. Following public outcry over large scale irregularities, L-G had cancelled the entire recruitment process and subsequently had asked the CBI to conduct a probe.




Himachal growers' protest politically motivated: BJP leader

BJP leader and Himachal Pradesh Cooperative Bank president Khushi Ram Balnahata on Friday said protest was not always the right way, and the agitating farmers should put forth their demand on the right platform and not on the roads. A former MLA from Rohru, Balnahata, said the protest organised at Shimla was politically motivated and an attempt to mislead the public.