covid: Gathering at Lucknow office: EC says SP violated Covid norms but lets it off with advice to be 'careful' | India News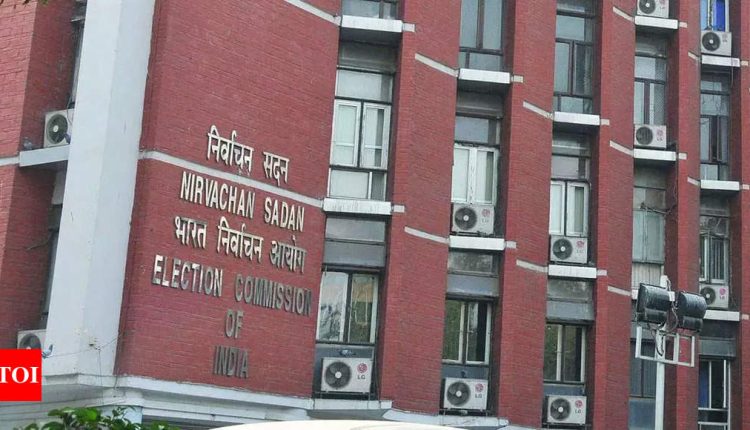 NEW DELHI: Despite asserting that the large public gathering at the Samajwadi Party (SP) office in Lucknow on Friday was in violation of its Covid guidelines, the Election Commission on Tuesday let off SP with mere advice to be careful in future and follow all the extant guidelines during the period of elections "without fail".
"Considering that it is the first reported violation during the current round of elections on the part of Samajwadi Party, the commission, advises the party to be careful in future, to follow all the extant guidelines diligently and to instruct all your party members to adhere to the extant Covid guidelines during the period of elections without fail," the EC said in its order.
The EC had on Saturday issued a notice to the SP asking it to explain its stand on the public gathering at its office, saying that it was prima facie in violation of its Covid guidelines and other applicable laws. The party, in its reply, denied occurrence of any violation of the EC's Covid guidelines, saying that more than 40 applications had been received in the SP office for grant of a ticket to contest the assembly elections.
It added that with applications being scrutinised and the candidates being interviewed, the candidates were allowed entry in the SP office only if they follow Covid protocol and guidelines. "The said procedure is a part of the election process and has not been prohibited by the ECI under its guidelines dated 8th January, 2022," it argued.
The EC, however, cited, Para (1) of its Covid broad guidelines that states that all stakeholders, including political parties, are expected to be conscious of their prime duty towards public health or safety and abide by general instructions and other norms of Covid appropriate behaviour as mandated by the respective authorities prescribed under the law.
An FIR in this regard was registered earlier, which the EC on Tuesday said would be taken to its logical conclusion.